Saint John Baptist De La Salle (1651-1719)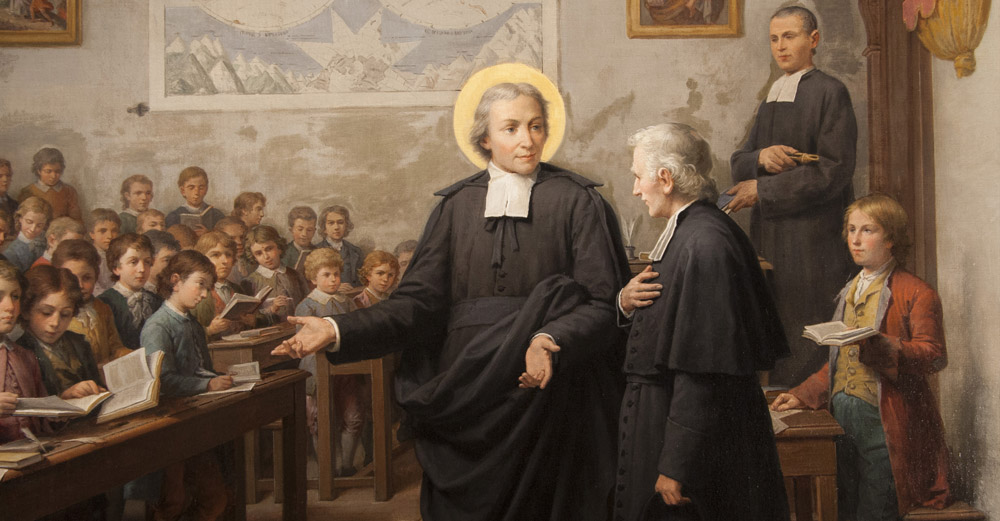 Founder of the De La Salle Brothers
Universal Patron Saint of Teachers 

"You are called to be; Elder Brother,
Elder Sisters, and Guardian Angels to your Students"
---
Brief History of our School and College
Bishop F.B Cialeo OP, the first Bishop of Multan requested the La Salle Brothers to run his English Medium school in Multan in 1959 felt the need, once he had been transferred to Lyallpur (now Faisalabad) to have them start a similar school in the Peoples' Colony, where the school now stands.

The La Salle Brothers took over in September 1961 when classes from 6 to 10 began to function in the former Brothers' residence, pending the completion of the school building where the school shifted in January 1962 and new entrants to classes 4 and 5 were also admitted. The rolls stood at 196 on January 10, 1962, but numbers increased steadily and with the opening of the nursery section we soon reached into four figures.

Another achievement was the opening of La Salle College for Boys and La Salle College for Women. It began to function from 2009. In April 2011 La Salle Girls High School was established as an independent Girls' School. The figures as on 28-02-2019 were as follows: number of students on the roll 1850. Besides the three Brothers, forming the present community, the faculty comprises of a permanent teaching staff on 131 teachers and the domestic staff comprises of 31 men and women.