A Memorable Closure to the Summer Camp at La Salle High School and College, Faisalabad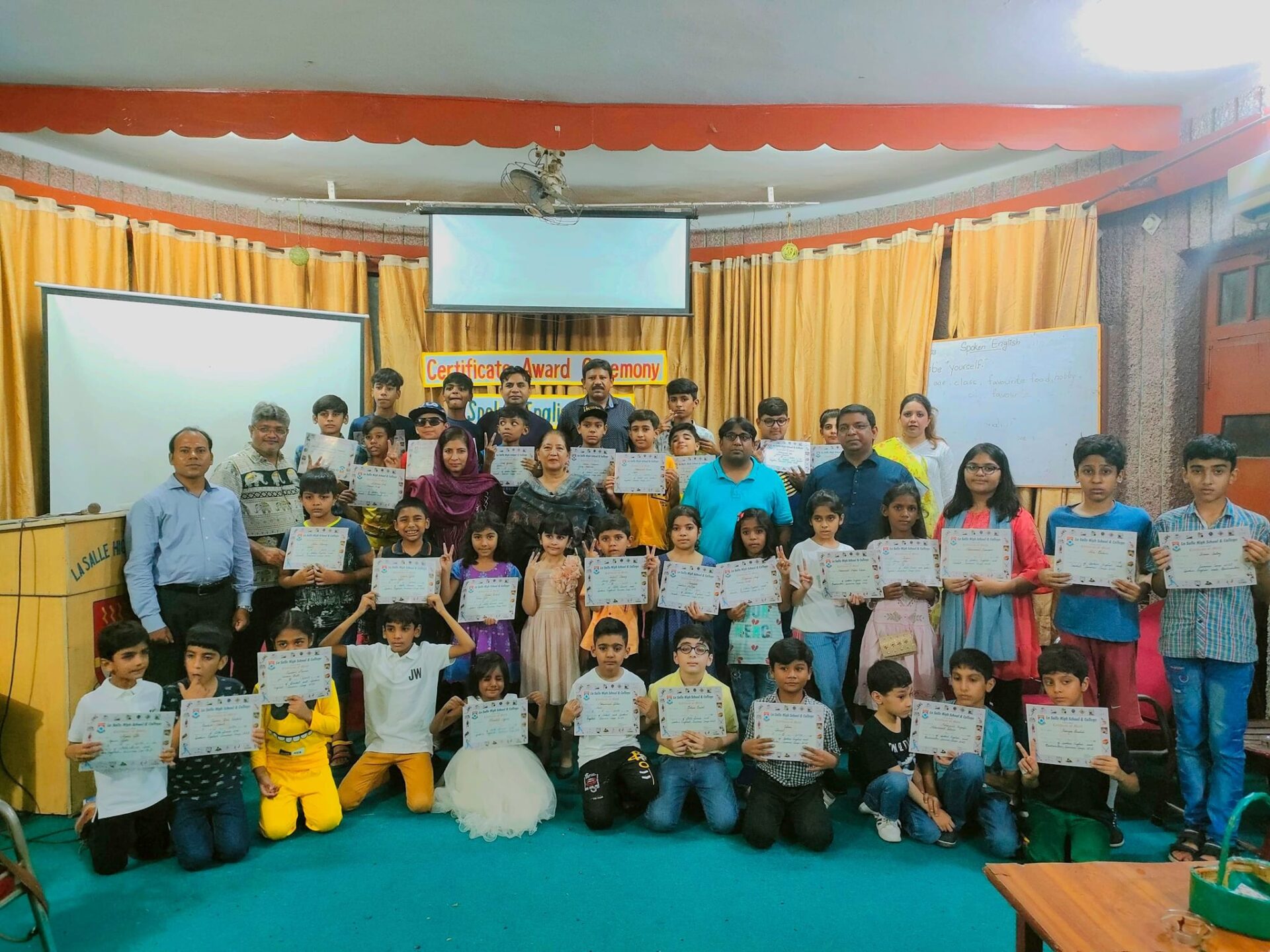 The cheerful spirit of summer culminated in a heartwarming event as La Salle High School and College Faisalabad marked the successful conclusion of its Summer Camp with a delightful one-dish party. The event was graced by esteemed guests, including Br. Sajid Bashir, Br. Shaid Mughal (Principal), and Br. Tabish Samuel (College Administrator), who added a touch of prestige to the occasion. The event not only celebrated the end of the camp but also highlighted the collective efforts of the organizers and participants.
The Summer Camp, which had spanned the entire summer season, was a testament to the dedication and enthusiasm of both the students and the organizing team. The event was orchestrated under the skillful leadership of Mr. Naveed Asif (Vice Principal) and Ms. Ayesha Arbab (Director of Sports), who worked tirelessly to ensure its success.
Throughout the summer, the camp proved to be a hub of excitement, learning, and camaraderie. Under the supervision of a committed team including Ms. Shazia Asim, Ms. Tanzeela, Ms. Sara, Mr. Amjad, Mr. Adeel, Mr. Aneel, Mr. Naveed, and Mr. Imran, the participants engaged in a wide array of activities that enriched their minds and spirits. From sports and games to artistic endeavors, the camp offered a holistic platform for personal growth and skill development.
The highlight of the concluding event was the one-dish party that brought everyone together in a spirit of unity and celebration. The presence of Br. Sajid Bashir and the esteemed school authorities further underscored the significance of the occasion. Their encouragement and support added a sense of pride to the participants and the organizers alike.
As the sun set on this year's Summer Camp, the sentiment of gratitude lingered in the air. The entire La Salle community expressed its heartfelt thanks to all those who contributed to making the camp a resounding success. The dedication of the students, the leadership of the organizing team, and the presence of distinguished guests blended seamlessly to create a memorable experience.
Looking ahead, La Salle High School and College Faisalabad remains committed to upholding the spirit of such events that foster growth, camaraderie, and holistic development. The summer vibes might fade, but the memories and lessons learned during this camp will undoubtedly leave a lasting impact on the hearts and minds of all who participated.
In the words of unity and enthusiasm, let us raise our voices and declare: "Long Live La Salle!"