Empowering Educators: In-Service Program at La Salle High School & College Faisalabad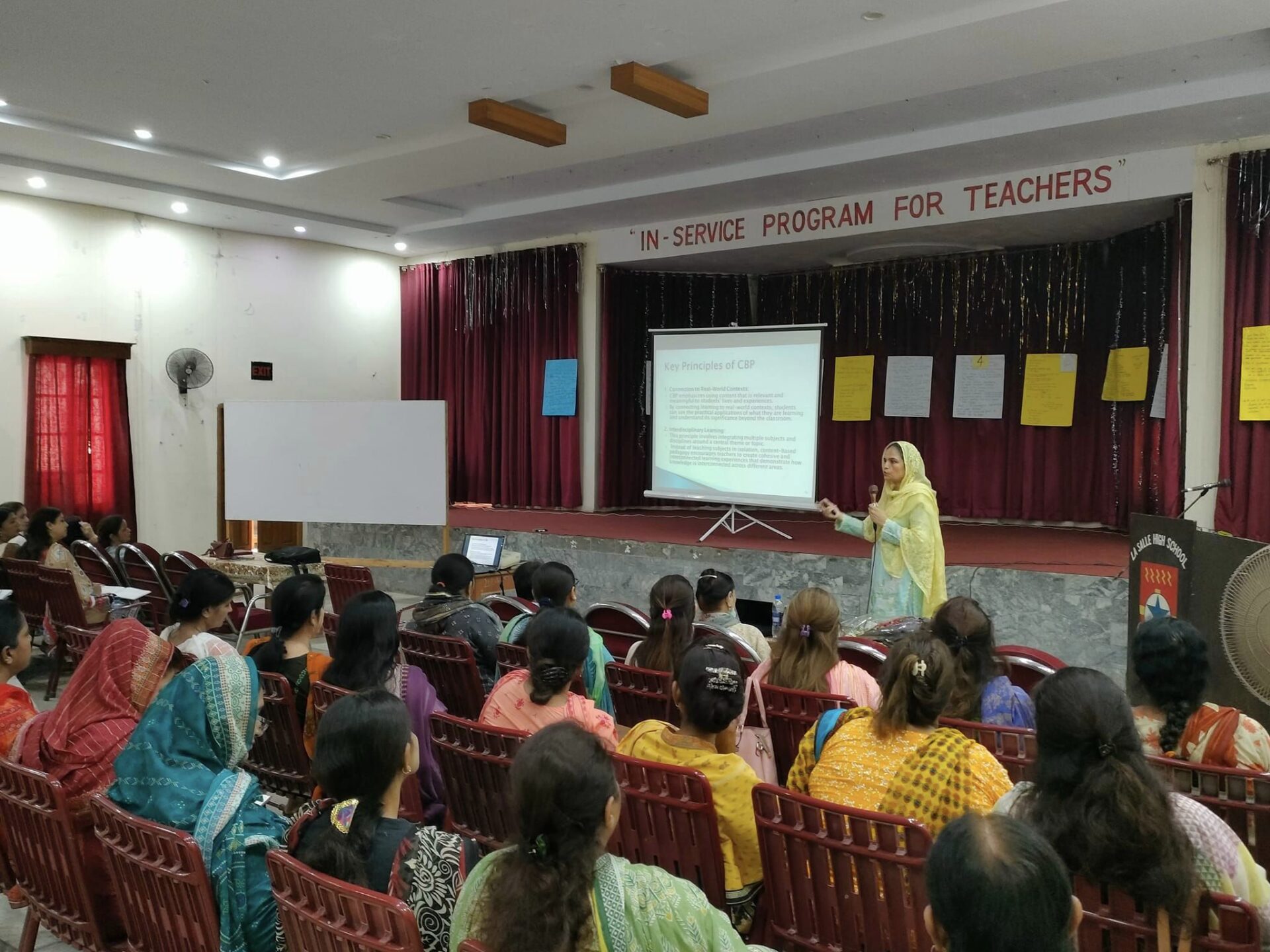 Greetings, Esteemed Readers,
We are thrilled to share a pivotal development in our commitment to nurturing quality education at La Salle High School & College, Faisalabad. As we gear up for the reopening of our school, we are delighted to announce an upcoming In-Service Program tailored exclusively for our dedicated teaching staff.
Elevating Teaching Excellence Through Content Based Pedagogy
At the heart of this program lies a transformative workshop on "Content Based Pedagogy," led by the esteemed Prof. Dr. Shumaila Shahzad from the Education Department at GC University, Faisalabad. Dr. Shahzad's profound expertise and insights promise to reshape the way our educators approach classroom instruction, ensuring a more comprehensive and effective learning experience for our students.
The Significance of Continuous Professional Development
As believers in the power of education, we understand that learning is an ongoing journey – not just for our students, but for our educators as well. This in-service program serves as a testament to our commitment to fostering a culture of continuous professional development among our teaching staff. By equipping them with the latest methodologies and pedagogical techniques, we empower them to deliver their very best in the classroom.
Welcoming Students with Enriched Perspectives
As the summer break draws to a close, we look forward to welcoming our students back with a renewed sense of purpose and passion. Our teachers, armed with the insights gained from the in-service program, will be better equipped to ignite the spark of curiosity in their students' minds. These fresh perspectives are certain to contribute to a vibrant and engaging learning environment within our institution.
A Salute to La Salle and the Nation
In the spirit of unity and appreciation, let us reiterate our enduring slogans: "Long Live La Salle!" and "Long Live Pakistan!" These sentiments encapsulate our unwavering dedication to our institution, our nation, and the values that bind us together.
Embracing the Future of Education
As we embark on this journey of pedagogical enrichment, we invite you to stay connected with us and witness the transformation that unfolds within our classrooms. At La Salle, our commitment to excellence in education remains steadfast, and initiatives like the In-Service Program exemplify our resolve to stay at the forefront of educational innovation.
Thank you for being a part of this journey with us.